Open, Laparoscopic & Robotic Surgeries

performed from 2007 – 2022
0000
Other Pancreas & Bile Duct Resections
00
Kidney-Pancreas Transplants
Arizona Transplant Associates

has waged war on cancer for decades
Why would you trust anyone else?
Research shows that the more experience surgeons have performing complex medical procedures, the better the outcome. If this is the case, there are few surgeons better at it than Doctors Koep, Cashman, Brink, Van der Werf and Chaly.
Surgical Volume = Better Outcomes
Ask your surgeon for their volume and you compare.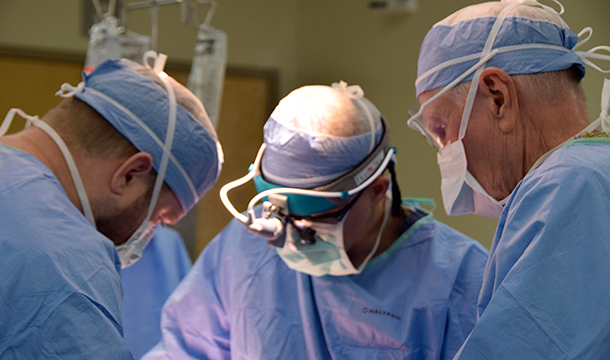 Arizona
Transplant

Associates

There are few surgeons better at kidney, liver and pancreas surgeries than Doctors Cashman, Brink, Fabrega, Van der Werf and Chaly.
"You performed a Whipple on me on in 2007. I am still here. In that time my children have married. I have grand children. I have spent time in Europe and Turkey. Last year I did a rim to rim hike at the Grand Canyon. Thanks for it all!"
Pancreas Patient
"This note is to express my sincere thanks for the excellent surgery and care provided by you. I am thankful that Phoenix has someone with the unique expertise you bring to the area."
Biliary Patient
"You are wonderful-wonderful-wonderful! Thank you for being such a wonderful, caring and hopeful doctor. You bring hope to living families. That is a huge plus for you. Don't ever forget it. We won't forget!"
Pancreas Patient
"You are brilliant! Thanks for putting Humpty Dumpty back together again."
Kidney Patient
Hours
Mon

8:30-5:00
Tue

8:30-5:00
Wed

8:30-5:00
Thu

8:30-5:00
Fri

8:30-12:00
Sat

CLOSED
Sun

CLOSED
Top Docs
chosen 17 times by their peers